For those that are not sure what hardscape is, it includes the heavier elements in designing your backyard like your patio, driveway, rocks, stones, stone benches, arbors, etc. It can surely transform your yard to something you've never imagined.
1. This Storybook House Has A Happy Ending
The front yard of Meryl Phillips' 1920s storybook home read "really bland" — a flat, tired lawn and a few uninviting step stones to a plain concrete patio.
So the shelter blogger spent about $1,000 and installed strategic hardscaping to boost the curb appeal of her Oakland, Calif., home. The goal was to upgrade the front yard with landscaping that required only 15 minutes of maintenance each week, and almost no watering.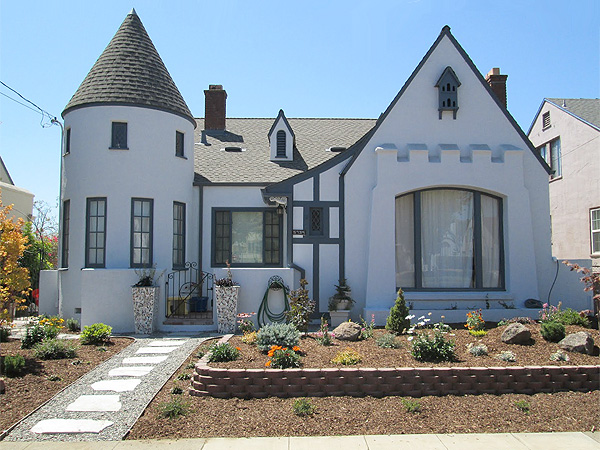 Image: Picardy Project
Here's what Phillips did:
Replaced the lawn with drought-tolerant plants, including native perennials such as Shasta lilies and shrubs.
Upgraded the concrete patio with salvaged brick pavers.
Built up a section of the front yard with leftover soil from the backyard and surrounded the area with aretaining wall of interlocking landscaping bricks.
Widened the walkway and installed stepping-stones on a pea gravel base.
Refurbished and installed the home's original iron gate.
The topper was a pair of mosaic planters flanking the gate, which Phillips constructed from plywood and covered with salvaged tile.
A year later, Phillips has an infant daughter and an easy-care front yard that looks great.
"We can still tend the yard without taking much time away from our child," she says.
2. Combining Concrete and Grass Brightens a Historic Property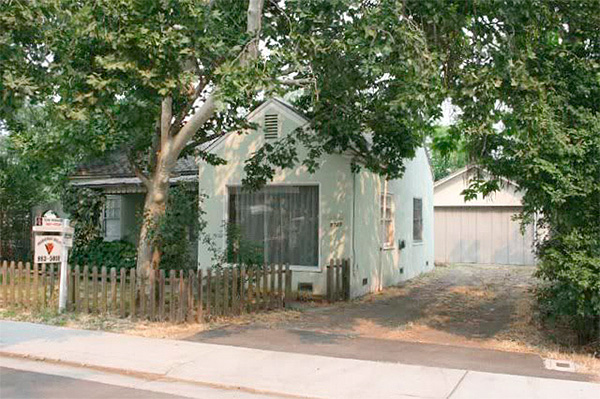 Image: Madson Design
The sad-looking house in Rocklin, Calif., was, in fact, a historic gem. Built in 1946, the home originally was constructed with salvaged walls from an old railroad boxcar.
James Madson, a residential designer, worked with his brother on the renovation that …
Read more: https://www.houselogic.com/by-room/yard-patio/hardscape-ideas-for-front-yards/