It can be a great experience dining outdoors, eating food that has been cooked in an outdoor fireplace, but if you do not do it safely, it can turn into a disaster. Take safety seriously whether inside or outside your home.
According to the American Society of Landscape Architects, fire pits, or outdoor fireplaces, are the No. 1 requested design feature today. Why not? They add ambiance to a cool evening, and it's nice to just sit and stare at a burning fire. Plus, you can have one for a lot less than you might think.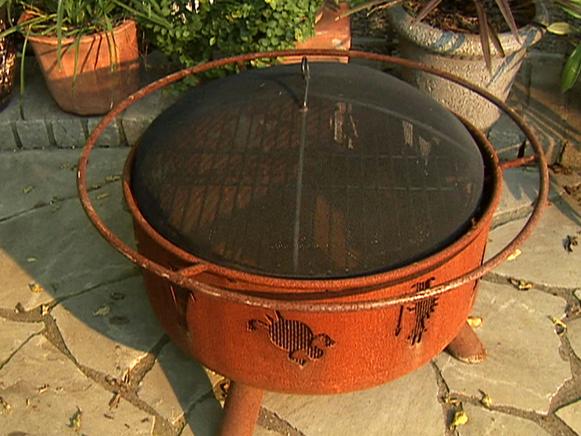 The simplest fire pit of all is little more than a metal bowl, which may or may not come equipped with a grill top — just in case you want to do a little outdoor cooking — and a protective screen cover. They're great for small patios and courtyards.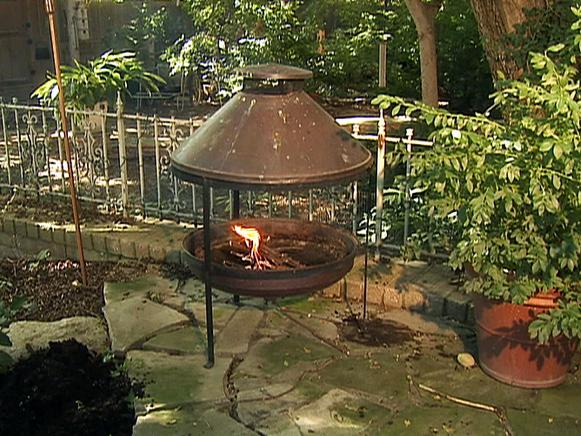 This fire bowl is the perfect size for a patio. The top prevents rain from getting into the fire pan, and its open sides allow you to add wood easily. Plus, you can get a stick close to the fire for roasting marshmallows. During the summer, these fire pits make great planters.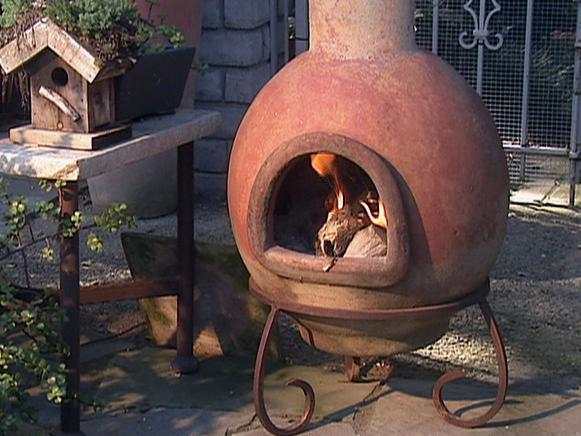 Chimineas arrived on the scene back in the 1980s, and they remain as popular as ever. They don't give off much heat, but the smell of burning wood adds a certain something to outdoor living.
Good firewood includes pinion wood, alder, cedar, oak, hickory, mesquite, pecan and even fruit woods, such as apple and cherry. Don't burn pressure-treated wood in a chiminea or any other fire pit or fireplace because …
Read more: http://www.hgtv.com/design/outdoor-design/landscaping-and-hardscaping/outdoor-fire-pits-and-fire-pit-safety